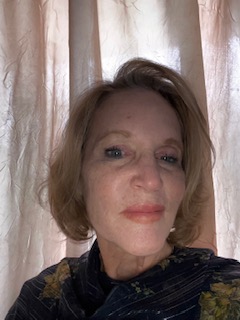 Roxann Kranstover is the author of a children's book entitled,' Millie Mae Speaks Up To A Bully Today'. She performs interactive book presentations at elementary schools throughout Southeastern Wisconsin giving children the tools to speak up for themselves and others when bullied.
Roxann's work history has been extensive including working with special needs children and adults, running a licensed daycare, supervisory and Postmaster roles with the United States Postal Service, and a teacher of ballroom dancing. Retirement did not initially offer the pursuit of new interests as Roxann struggled with the onset of Graves' Disease and Thyroid Eye Disease in 2017.
For two years she found it difficult to meet her own personal expectations as she searched for answers but remained undiagnosed. It was a confusing and lonely time as Roxann's eyes were always swollen, sensitive, tearing, and aching. She struggled with anxiety as she found herself losing weight, having heart palpitations, and being constantly out of breath. Since finally being diagnosed in 2019, Roxann has gone through the Tepezza infusions and has had bilateral eyelid retraction surgery along with blepharoplasty to correct the extra tissue due to the long-term swelling. She also had office procedures done to snip the muscles to relax the eyelids and a procedure called tarsorrhaphy which is stitching one eye closed for three weeks, to encourage relaxation of her right eyelid. She still struggles with a stubborn slight retraction and bulging of the right eye and may be considered for another surgery.
Roxann feels that even though we have a team of doctors to help us through Graves' and TED, we are so worn out and vulnerable at this time and therefore it can be difficult to be a strong advocate for ourselves. She feels strongly about sharing her experience with others to help take the fear and loneliness out of their journey.
Click here to read all of Roxann's articles on ThyroidEyeDisease.net.